Soverom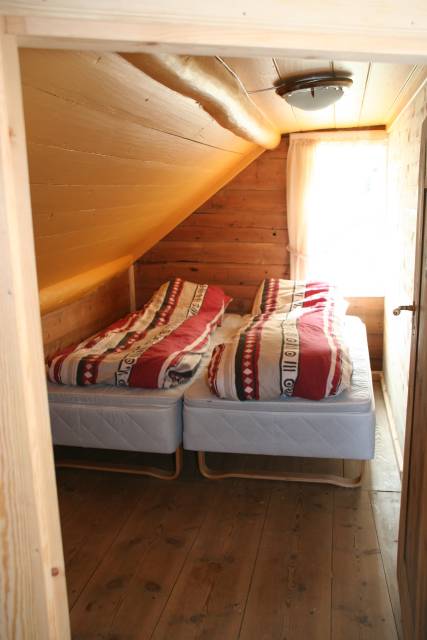 The attic has two small, romantic bedrooms.
There are three bedrooms in the house, one downstairs and two in the attic. In addition there is a small loft matted with sofa bed. The bedroom downstairs is facing the river and the soothing trick on the river will lull you to sleep at night. Loft floor consists of two romantic bedrooms with sloping ceilings. Here there is room for two persons on a fourth bedroom.

Bedroom on the first floor. 2 beds + cot.
Bedroom 1 on loft has 2 beds. .
Bedroom 2 on the loft has 2 beds.
Loft Tove ein sofa bed, double.
Total there are eight beds in the house plus cot.